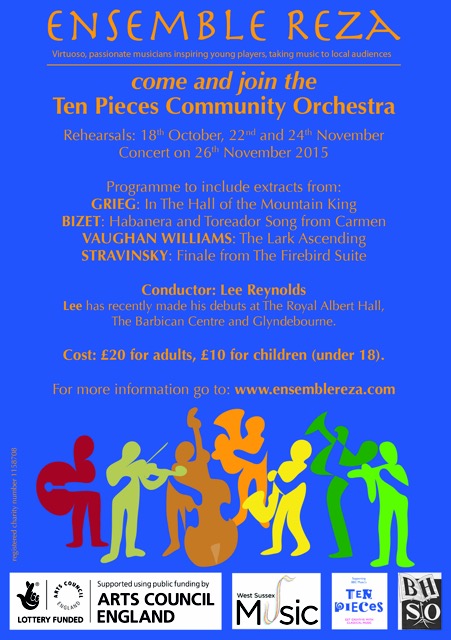 The Burgess Hill Symphony Orchestra is proud to be working with Ensemble Reza on a Community Orchestra. This unique project is open to anyone who plays an orchestral instrument, and would like to take part. The Orchestra will work on a number of pieces from the BBC's Ten Pieces initiative, and will perform in a final concert at the King's Church on 26th November.
BHSO members will take part in the workshops, as will members of Ensemble Reza. Lots of coaching and support will be on offer, so don't be shy!  If you have an instrument which has been gathering dust for a few years, or if you just don't have other instrumentalists to play along with, this is your chance to get involved.
This web page gives full details of the dates and venues for each workshop.  If you want to take part, please contact Hannah Carter.