We have been entertaining Mid Sussex with high-quality classical music since 1979.
We perform in May and November each year at St. Andrew's Church Burgess Hill and in June in St. John's Park.
Do you play an instrument to a good standard?
Would you like to play with a friendly bunch of dedicated people?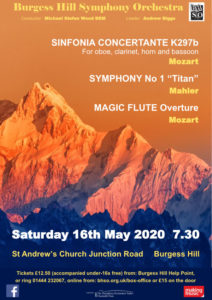 We very much regret that due to Covid-19 we have had to cancel both of our main concerts this year. Our next concert is scheduled for Saturday 15 May 2021…
Our conductor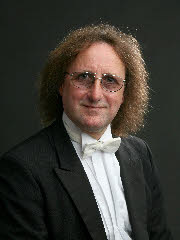 Mike Wood BEM has been conducting and directing the orchestra for more than 35 years.
Our chairman
Phil Laybourn, together with a dedicated committee and helpful members, run the orchestra like clockwork.
The orchestra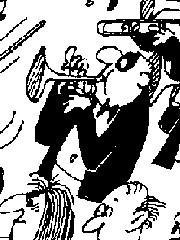 The orchestra is made up of talented amateur players many whom live in Burgess Hill. Why not join us?
Please do come to our next concert and bring your friends and family. Accompanied children have free entry. If you would like to help us even more please consider becoming a patron.
Here we highlight one of the pieces we will be playing in our "Music Inspired by World War 1" concert on 17 November: On the Banks of Green Willow (1913)…
To mark National Music Day on 20 June, we will be opening our normal evening rehearsal to anyone who would like to come along.  If you want to find out…
The illustrations for our May 2017 concert programme (now available on our Repertoire pages) were generously provided by Andie Tong; a brilliant rising star in the world of comic book…