We put on three performances each year in May, June and November. If you are a patron there is an extra free concert in March.
Present and past concerts appear below :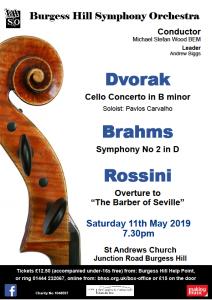 Our 2019 Spring concert will take place on Saturday 11th May, starting 7.30pm.  It will feature the Dvorak Cello Concerto, soloist Pavlos Carvalho, and Brahms Symphony no 2.